How Can Sensory Toys Help Children with Autism?
Play is essential in every child's development. It is through play that a child begins to learn as they engage and interact with the world around them. Through play, a child learns to use their creativity which helps develop their imagination. Play also helps improve their dexterity, as well as their physical, cognitive, and emotional strength.
However, for a child who is dealing with autism, play is not the same as for other kids. Children with autism have special needs that require attention. Autistic children are less likely to engage in games that require "make-believe", collaboration, or social communication. If you are a parent of an autistic child, you would notice that they are fond of lining objects up, playing by themselves, and repeating the same actions over and over again.
As a parent of an autistic child, it is crucial for you to help them develop their skills and overcome their issues. One of the effective ways to do this is with sensory toys. These toys are specifically designed to provide strong sensory feedback to children with autism so they are able to better process sensations, sights, and sounds in a way that is less threatening.
What are Sensory Toys?
Sensory toys for kids are designed to stimulate one or more of the senses and help in the development of the physical and mental abilities of autistic children. Allowing your child to play with sensory toys for toddlers at a very early stage in their childhood is an effective way to stimulate their five senses. This includes sight, touch, smell, hearing, and taste. Playing with these toys can also help a child who is diagnosed with autism to remain calm and have a positive sensory experience.
Sensory toys play a crucial role in your child's development. They stimulate your child's senses which helps promote the development of other skills that your child needs to grow into a fully functional adult. These skills include fine motor skills like writing, cutting, and zipping their coat; and gross motor skills like jumping, climbing a ladder, or riding a bike.
Aside from enabling your child to learn gross and fine motor skills through play, sensory toys also give them the sensations they need in a safe way. When your child is busy trying to get the sensations they want, they are distracted from everything else that they need to be doing, like listening to you, following directions, socializing, or eating. When they play with sensory toys, on the other hand, your child is able to get the sensations they need. Without distractions, they are able to do everything they need to do.
What are the Benefits of Sensory Toys for Children with Autism?
Sensory items provide so many benefits for children with autism. This type of toys is essential in stimulating the brain and creating neurological pathways that improve your child's neural processing systems. They help them to relax, focus, and calm down. Sensory learning toys can help your child to understand things with less fear and discomfort. Sensory hand toys help in the development of gross motor skills, such as picking up small and large objects. They also help develop your child's social learning skills. This includes planning, negotiating, and sharing. They also help improve social skills, so they are able to communicate well with other people.
Best Sensory Toys for Autism
Buying sensory toys for a child with autism can be quite overwhelming for parents. Of course, you would want to get your child the best toys that they will enjoy playing with. At the same time, that will help them with their special needs. If you are wondering what to get your child, the answer is simple – choose sensory toys that align with your child's interests.
According to Dr. Mandi Silverman, senior director of the Autism Centre at the Child Mind Institute, it is best for parents to buy toys that your child likes. Buy sensory toys that encourage your child to engage with you and other kids. The goal is to promote collaborative play, wherein your child gets to interact with others. With this in mind, choose sensory toys that your child can share with other children. Sensory toys that encourage creativity and physical activity are also ideal for children with autism.
The Caaocho Rainbow Sensory Ball is perfectly sized for babies and offers a delightful sensory experience. Its bright rainbow colours provide visual stimulation. The various textures on its surface promote tactile exploration through both the hands and mouth.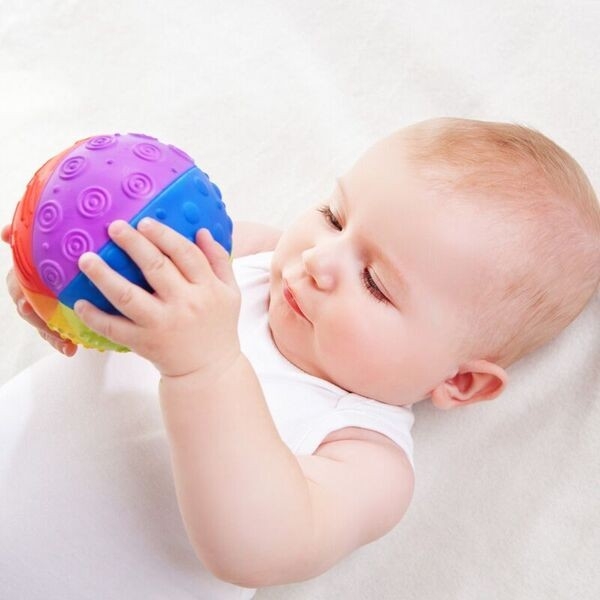 Bobblers Sensory Shapes is a set of 3 colourful sensory shapes consisting of a square, a pyramid, and a cube. Each toy is designed to make it easy for babies to grab and squeeze it. Bobblers Sensory Shapes are designed to help in the development of fine motor skills and hand to eye coordination.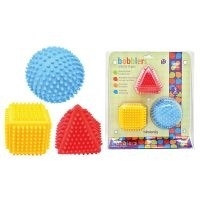 The lightweight Sensory Genius stress ball is good for helping your child to focus and manage anxiety. There are varying levels of resistance you can choose from – firm, soft, and squishy. This stress ball also comes in various sizes, so you can also buy a small stress ball for your little one. This type of sensory toy is ideal for tactile stimulation of fidgety hands. It also encourages the development of your child's fine motor skills.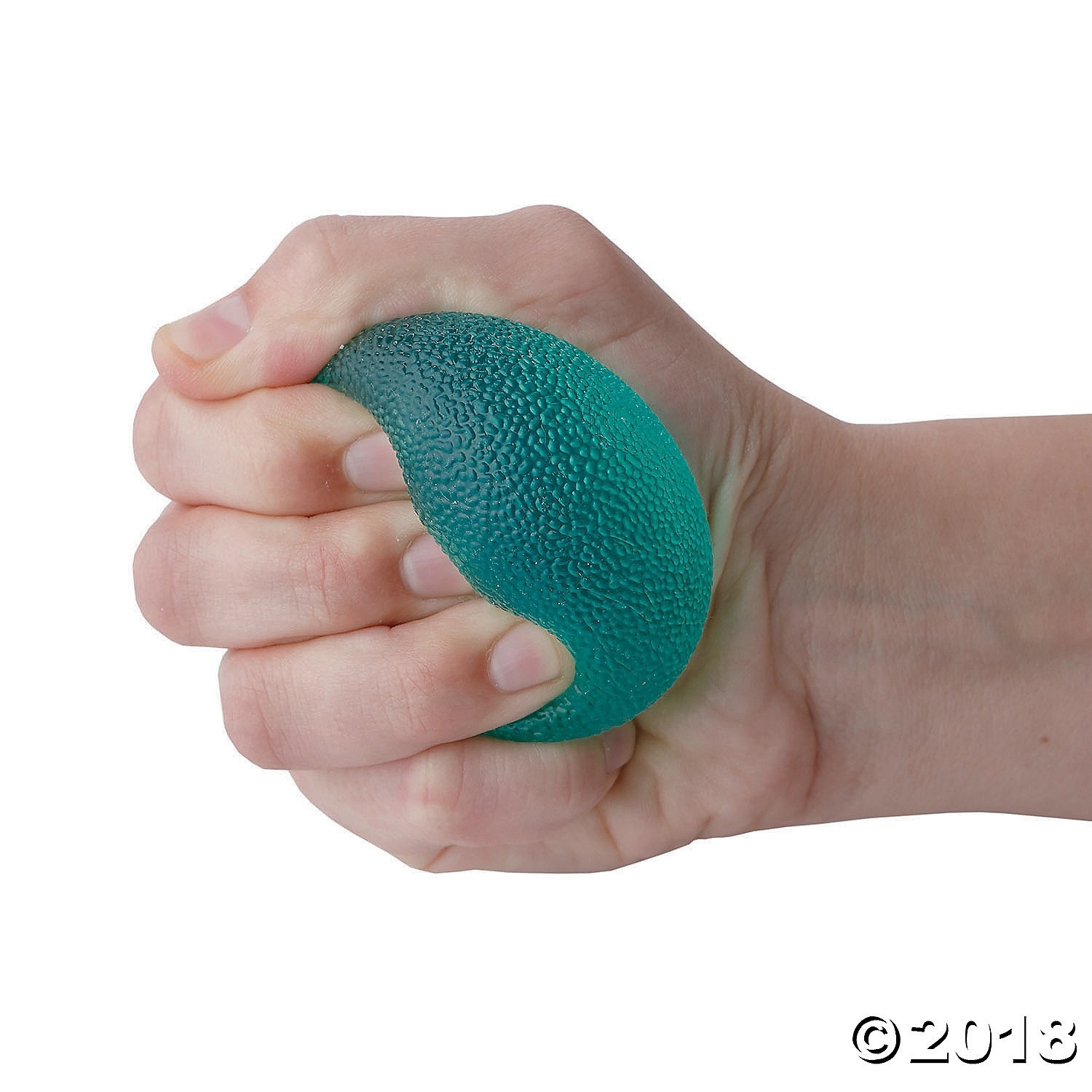 Squishy balls are designed to calm your child's sensory stimulation, improve hand-eye coordination, promote tactile learning, help relieve stress, and boost their focus. There are several different colours, sizes, and textures you can choose from. Some squishy balls even come in shiny, glittery orbs like the Squishy Orbs Glitter Ball! Just like stress balls and squishy balls, squeeze balls are beneficial to autistic children because of their visual appeal. The Galaxy Squeeze Ball is designed to relieve stress, keep your child calm and focused, and help in the development of their motor skills.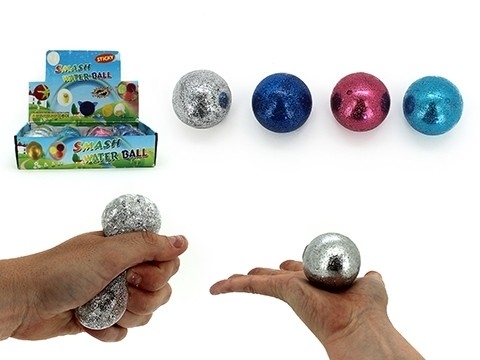 Crazy Aaron's Thinking Putty encourages creativity while at the same time helping to ease your child's stress. This thinking putty is not only fun to play with, it is also an excellent tool for strengthening your child's fingers and hands. Aaron's putty is totally mouldable and malleable, does not dry out, and comes in a variety of colours and sizes.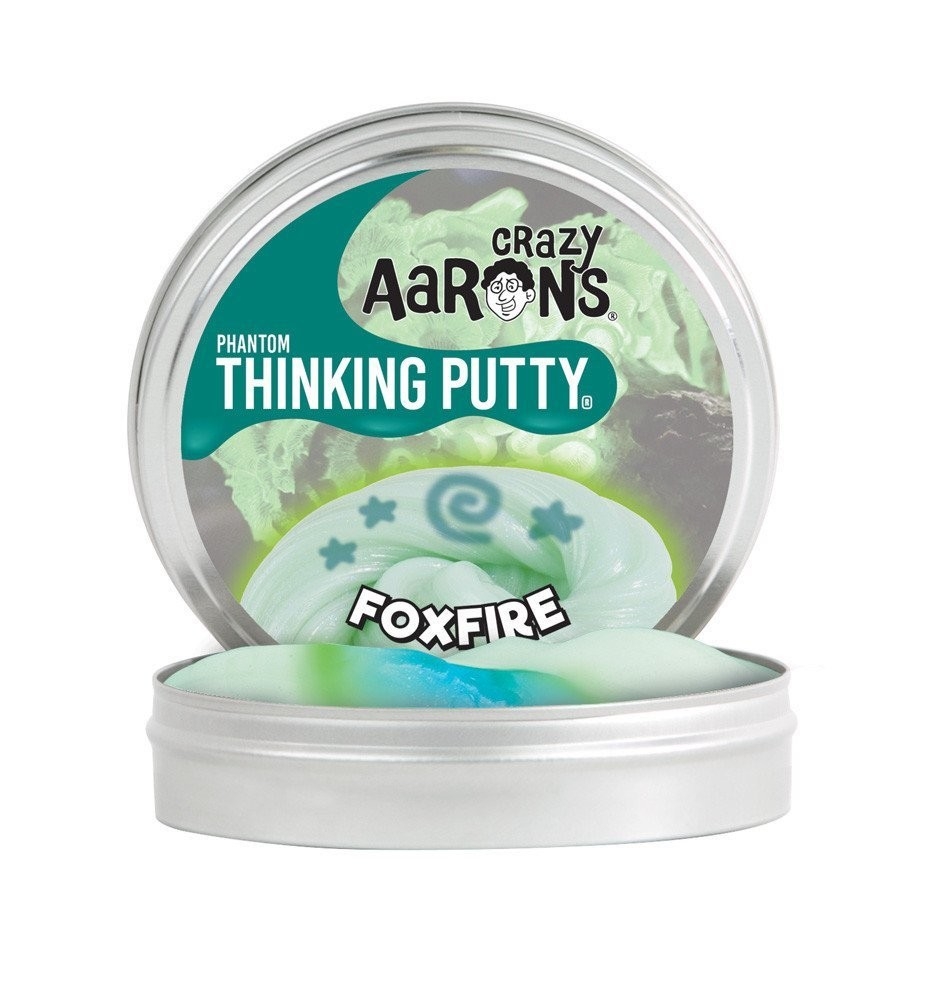 Janod Tactile Puzzle Zoo is a sensory puzzle set that includes 20 large jigsaw pieces that reveals a cute illustration of animals at the zoo once the puzzle pieces are put together. What makes this puzzle unique is some of the pieces have very interesting textures. When your child runs their fingers over the animal's bodies, they will be able to feel their different feathers, fur, and skin.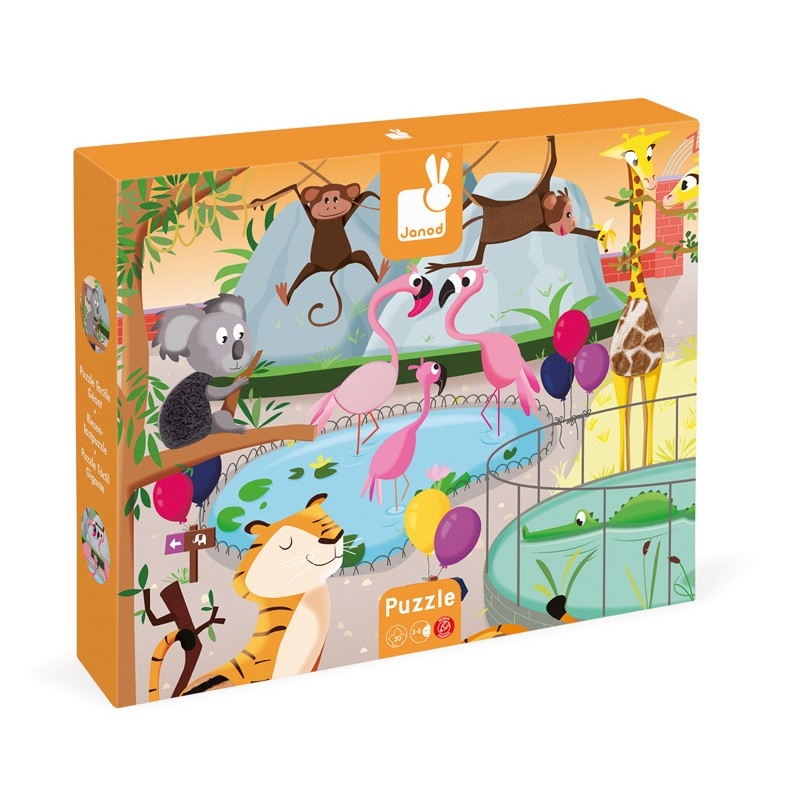 Sensory Genius Stretchy Strings is a brilliant way to help your child to channel excess energy in a positive, non-disruptive way so the mind can focus. These colourful stretchy strings can stretch over three feet long and be twisted and twirled around the hands.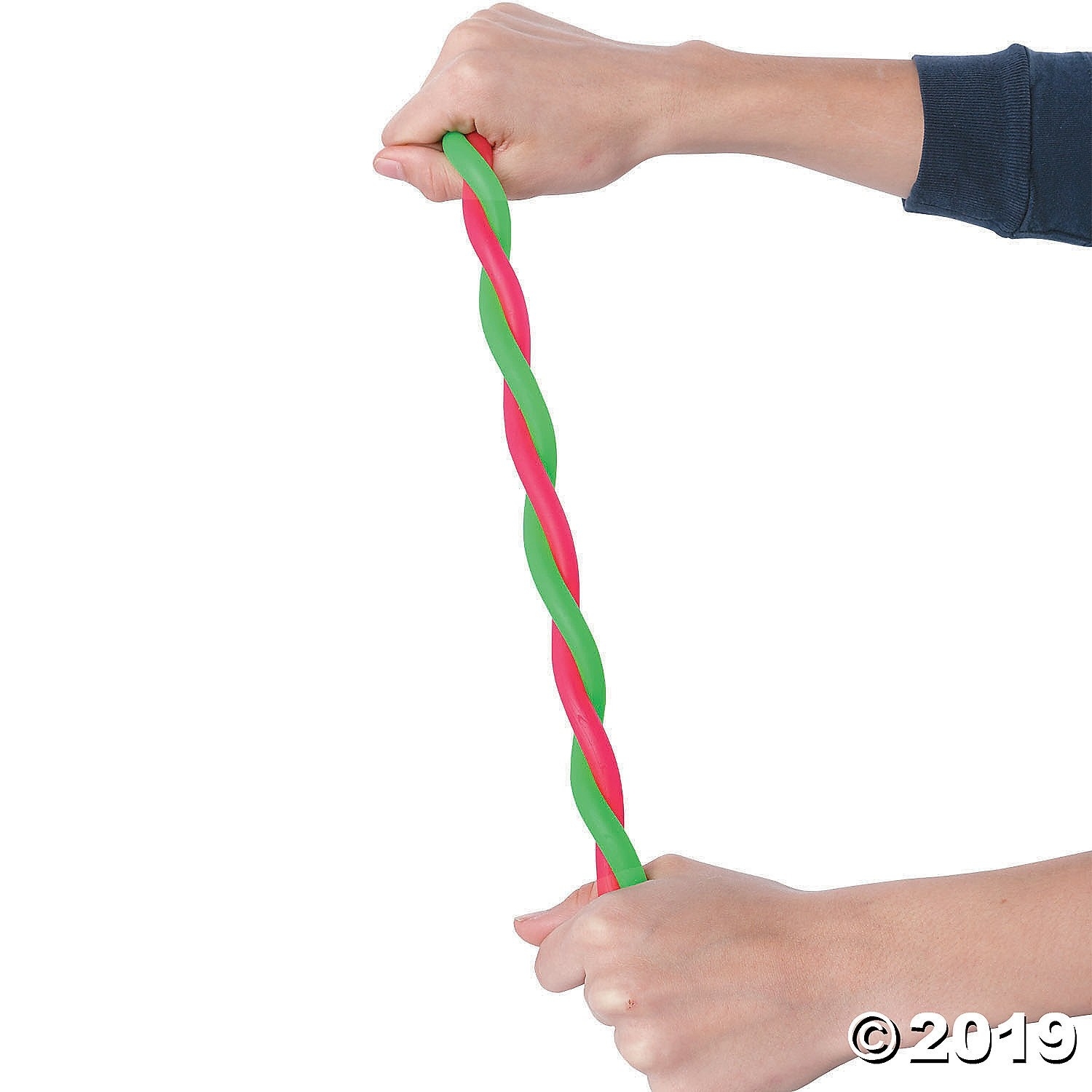 Tangle Therapy is a sensory toy designed to help relieve stress as your child twists it repetitively. The size and range of motion of this toy encourages the development of your child's fine motor skills. It also features a sensory friendly soft rubber coating and raised tactile bumps that feel great.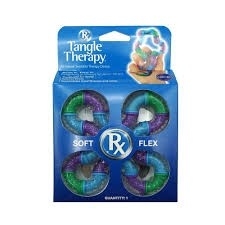 Children with autism crave structure and routine for them to function well. With the help of sensory toys, they are able to receive predictable and repeatable form of stimulation. This helps make them to feel safe and secure. To an autistic child, a squeeze ball or chewable bracelet gives them safe sensory feedback. By providing your child with toys that are specifically designed to help them with their special needs, you are enabling them to thrive in this world.